Hiring a video producer is tricky and not something the majority of us don't do everyday, so it's totally natural to go to Google to get a sense of what you should be looking for. I am sure "Ask for the raw footage" has more than likely surfaced in your travels, and you're probably wondering what it's all about.
Whenever I get this question, I always ask my client if they have ever gone through raw footage before, and I have yet to talk to someone who has. A common misconception is that people think raw footage is a bunch of fun moments to look back through, just longer versions of them… truth is it's not the kind of thing you can just sit back and watch.
Long gone are the days of having a generous uncle set up a camera up on a tripod, letting it roll throughout the night. For an average wedding we film, we end up with over 10 hours of footage. We shoot many short clips throughout the entire day, some even being as short as five seconds. Most weddings have about 700-1000 individual clips. We set up multiple cameras for major events, and record sound on seperate devices that is synced up at a later time. We then cut in between all the angles and select the highest-quality sound source for each individual moment. This style of shooting is not useful for someone looking to view their day as a whole which is what most people are looking for.
Raw footage is meant to be edited. It doesn't come out of the camera looking like the products you see on our site. In fact, a TON of time goes into making it look that way through color correction and enhancement, post stabilization, trimming footage, time remapping, etc. The raw footage is ungraded (shown below) and contains camera movement, blocked shots, periods where the camera is left rolling, etc. that just comes with the fast-paced nature of shooting a wedding.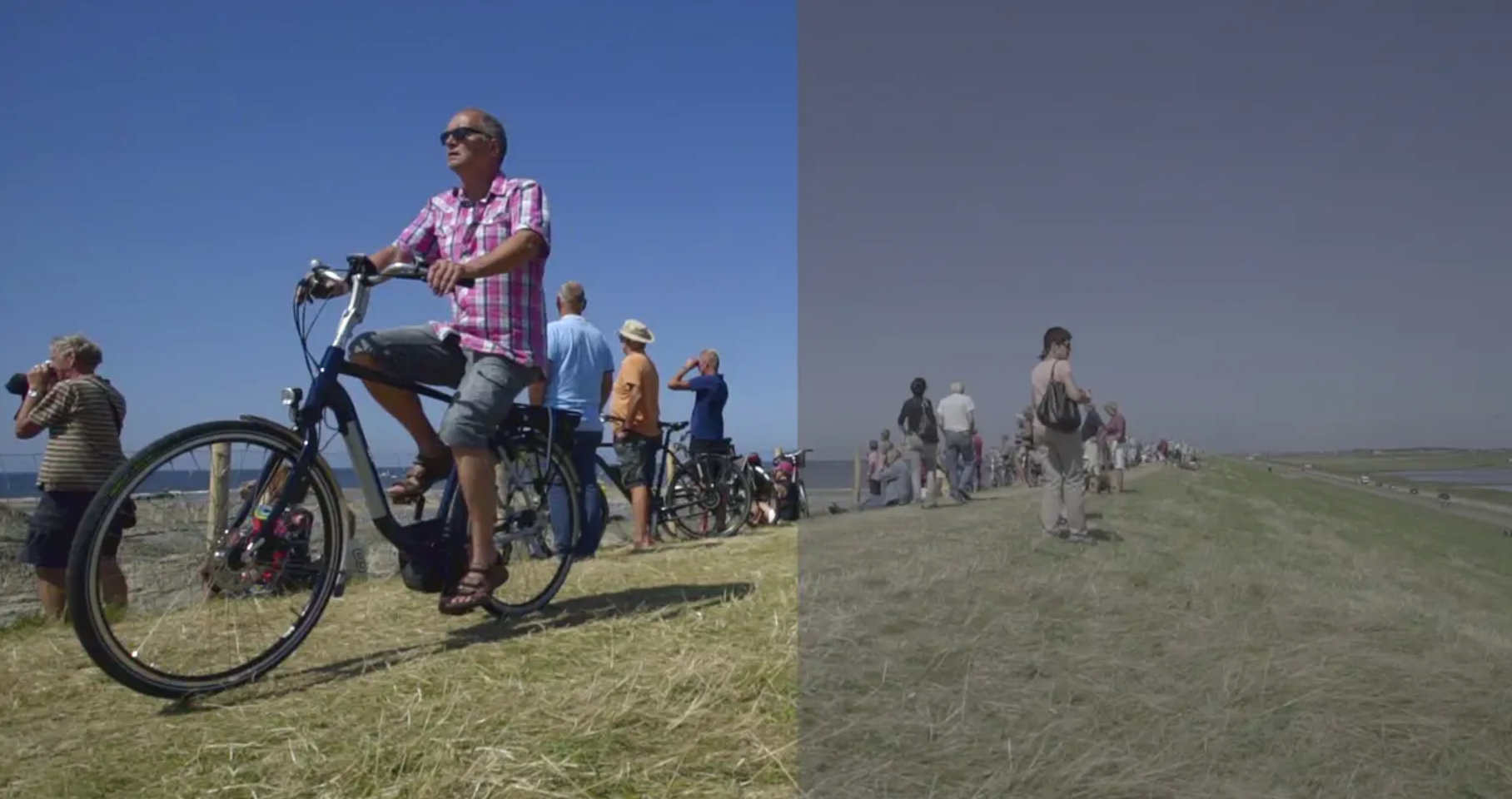 When you ask a video producer for raw footage, it's like asking the carpenter who made you a chair for the wood scraps or a chef to give you uncooked ingredients. A ton of effort goes into creating a certain style and quality that the creator is known for in any trade. It would be unfair to have unfinished products circling around the public with their name on it, not giving them justice to what they actually produce. There are wedding filmmakers that do offer raw footage, probably because it is so often requested. I would definitely advise asking a few questions before making an investment that you don't actually want.
If you want to see more of your wedding beyond your feature cut, we offer packages that cover the major events or your ENTIRE wedding (we're not holding back any of the goods, we swear). When you hire us, a huge reason is because of the style video that we produce -- something we can't deliver with just the raw footage. Without the editing, it would be such a disservice to our clients. We are a production company, and therefore are hired to shoot, edit, and produce products. You are paying for our products, not our footage.
We know there are so many options out there, and of course it never hurts to ask! We hope this helps give you a greater understanding of raw footage when navigating these crazy video production waters!